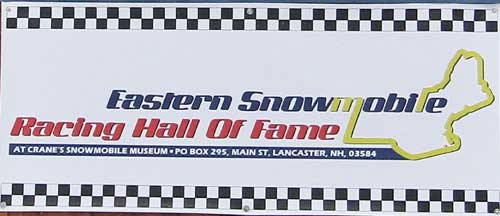 The Eastern Snowmobile Racing Hall of Fame Inductee Ceremony
The Eastern Snowmobile Racing Hall of Fame is a non-profit organization originated by Paul T. Crane, who along with its board members on May 20th of 2017 at Crane's Snowmobile Museum, began to recognize our first generation eastern snowmobile racers. Those original "Warriors of Winter," the ones who started it all.
The first chapter of the history of snowmobile racing was written right here in Lancaster, New Hampshire, the town that introduced the revolutionary Bombardier Ski-doo to America in December of 1959.
It was here, that the very first organized race was held in February of 1962! The Lancaster Grand Prix, with it's famous Kilkenny Cup, was considered the biggest, most prestigious in eastern racing during the golden era! A more fitting town could not be considered for an eastern snowmobile hall of fame than Lancaster, nor a better place within which to house it than Paul T. Crane's museum.
VIEW PAST YEAR'S INDUCTEES 2017-2020
2021 Inductees to The Eastern Snowmobile Racing Hall of Fame: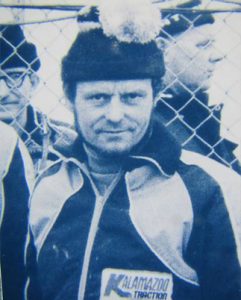 William "Bill" Abold
Engine / Chassis Builder / Team Owner
Bill began winning with Rupp snowmobiles in 1973 with driver Ron Hall.
Team Abold is the only race team in history to win three Adirondack Cups!
Ron Hall, Rupp, 1973; Ron Hall, Arctic Cat, 1975; Herb Yancey, Arctic Cat, 1978
Bill's Engine and chassis building prowess was never more evident than when team driver Wayne "Chip" Elwood, stricken by the flu, invited independent driver
Herb Yancey to race his Mod IV sled at the 1974 Snowmobile World Series in Eagle River, WI. Elwood's Cat, arguably the fastest 650 in the country, helped to provide him with the advantage needed, as Yancey became the first non-factory driver to win a SnoPro race!
Team Abold opened the 1975 season by sweeping all four Super Mod classes, with the newest team member Her Yancey capturing the Governor's Cup at Canaan, NH in December of 1974! Herb Yancey also won the 440 class while racing in the PDC series, (Professional Driver's Circuit) both days at Peterborough Ontario in 1975!
Ron Hall won his 17th consecutive race in the Super Mod class, taking home a Kilkenny Cup at the 1975 Lancaster Grand Prix and became the USSA Eastern Division, "Driver of the Year" for 1975!
For the 1976 season, Ron Hall wore Gold Bib # 1, Herb Yancey wore #2 and Chip Elwood wore #11, even after a horrific injury half way through the season in 1975!
Team Abold was one of a handful of teams chosen to race Arctic's new IFS Z-Bar suspension system in 1978! Herb Yancey was voted, "Driver of the Series" at the 1978 Snowmobile World Series in West Yellowstone Montana driving this new sled!
Team Abold has won 8 World Series 1st place titles, plus 13 top five finishes with three different drivers in six consecutive Snowmobile World Series between 1974 and 1979!
From 1973 until 1980 Team Abold drivers Pat Abold, Chip Elwood, Ron Hall, Dave Heitzhaus, Ray Riznyk and Herb Yancey won more Eastern Titles and Championships than any other eastern snowmobile race team in the history of the sport, thanks to their superb talents and the amazing talents of the one and only, Bill Abold!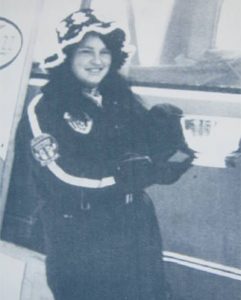 Diane Baker
Diane's first race in 1968 ended in a crash driving her future father-in-law's brand new Ski-doo 12.3 Olympic! But in her second race, a drag race on the same day riding on her future brother-in-law's 640 TNT, she finished with a big win!
When her husband was deployed to Vietnam shortly after, it would be three long years before she raced again.
Diane finished 3rd in points during the '72-'73 season in USSA, won two races and was the only woman in the east to qualify for the World Series that year, grabbing a 4th at Malone, NY!
After a series of top wins during the next three years, Diane became High Point Champion in women's #1 for the first time in 1977!
She was voted "USSA Eastern Woman Driver of the Year," received a "Sportsmanship Award" at Malone and grabbed 3rd in women's #1 and 2nd in Women's #2 at the World Series in Fulton, NY in 1979!
From 1979 to 1981, Diane made second in points and grabbed 2nd in the ESRA Division World Series at Cobleskill, NY!
Diane made "Women's High Point Champion" in Mod #1, ESRA Division from 1981 to 1986!
She took second in points for the 1986/87 season and grabbed 2nd in the World Series at Skowhegan, Maine!
In the 1987/88 season Diane was High Point Champion in women's #1 and #2 and made "ESRA Woman Driver of the Year!"
She was High Point Champion 1988 to 1991 in women's #1 and #2! She won 1st place in the World Series at Schroon Lake, NY!
Became Overall Champion in the Men's Division in Mod #1 and Mod #2 in 1991!
In the 1992/93 season she took a year off from racing and worked as a Race Official in the paddock.
From 1994 to 1997 Diane was again, High Point Women's Champion" in Mod #1 and Mod #2!
She began SnowCross Racing from 1998 to 2000 picking up wins at Tupper Lake, NY; Vernon Downs, NY; Stephentown, NY and Pulaski, NY!
Diane was on the USSA Driver's Committee, on the Eastern Board of Directors in WSRF, ESRA and PRO! She was the secretary for the board and was a NYS Snowmobile Safety Instructor for 14 years!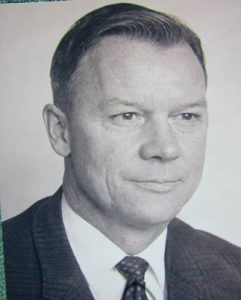 Robert J. Bottoms
Promoter
Bob was employed by Timberland Machines, Ltd. of Woodstock, Ontario. In 1956 after thoroughly searching Northern Vermont, New Hampshire and Maine for a second facility, Bottoms chose Lancaster, NH as Timberland's newest branch due to its location and the fact that it was the County Seat.
Bob was a natural salesman and many have described him as being a marketing genius! He was responsible for the success of the Bombardier line of logging equipment as well as the Timberjack Log Skidder!
But a phone call in 1958 from another Canadian genius by the name of J. Armand Bombardier would forever change our New England winters as we knew it, when he was invited to Valcourt, Quebec to check out a small over the snow vehicle he was working on called the "Ski-dog." As Bottoms and and Bombardier looked on. he gave the go-ahead for his young salesman Paul T. Crane to drive this new machine. It was a ride for the ages.
Bob agreed to take just one to see if it would sell. Bombardier saw it as a vehicle to replace the snowshoe for trappers and loggers, but far thinking Bottoms saw it as a potential recreational wintertime bonanza!
Bob was the motivating force behind Ski-doo's early sales success and as Timberland Machines Inc. quickly outgrew their old facility, they built a huge new complex on North Main Street to house a sales inventory of over 10,000 snowmobiles a year at their peak!
Bob was a charter member of the oldest snowmobile club in the United States, The Lancaster SnowDrifters. He was instrumental in helping to develop the Lancaster Grand Prix, (A name that he came up with) into one of the most prestigious racing events in North America as well as developing a world class Ski-doo distributor race team known as the, Big T!"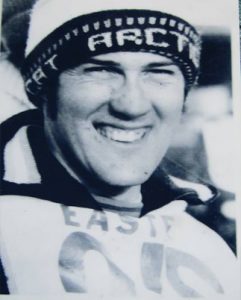 Wayne "Chip" Elwood
Chip's first race was in 1969 at a local event near his home, on a borrowed 399 Ski-doo. He won first place against more seasoned riders!
This caught the attention of a local Polaris dealer who asked him to race a TX during the 1969/70 season!
At Malone, NY Chip won 7 out of the 8 races he entered and took first places in Liberty, Redfield and Forestport, NY!
Late in 1970 Elwood changed to Arctic Cat and was the only Arctic Cat driver in the 440 finals in two Snowmobile World Series, taking 5th place at Rhinelander in 1970 and 5th place at Ironwood in 1972!
Now racing for the famous Team Abold, Chip won two 50 lap Norwich Opens on his Mod III Arctic Cat in a field Mod IV sleds in 1973 and 1974!
He set a track speed record at the Weedsport Raceway that was held until it was broken by a stock car in the mid-1990's! Elwood's Mod IV Arctic Cat was widely regarded as one of the fastest, if not "The" fastest in the country!
Chip won Super Mod IV at the 1974 Northeastern Championship in Malone, NY on Saturday, but half way through a heat race on Sunday he stopped to help an injured driver, losing his chance to win the race, but instead he won the, "Sportsmanship Award!"
After getting severely injured at Bangor, ME half way through the winter of 1975, Chip was so far ahead in points in Mod III and Mod IV classes, he still wound up with the #11 Gold Bib at the end of the season!
An estimate of well over 300 first, second and third place wins can be tallied in the always flamboyant Wayne "Chip" Elwood's snowmobile racing career!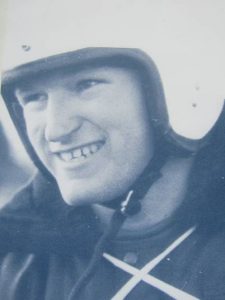 Steven Fenoff
Steve began his racing career in 1969 on a Moto-ski for Benoit's of St. Johnsbury. After watching him at a race, Paul Calkins of Calkins' Cat offered Steve a sponsorship racing for his company.
At the 1970 Lake's Region Open in New Hampshire, Fenoff in only his second race on an Arctic Cat, took 2nd in a four hour endurance race and the following day, took first in the 57 mile cross-country, winning first overall!
When Steve finished 5th in Class II at the Balsams against larger dealers and distributors on a non-competitive machine, Arctic Cat distributor owner Rod Hughes stated, "This boy has got to have some engine!"
Putting Fenoff on a competitive sled, was the best thing that ever happened to Calkins Cat! In 1970, Steve won the Devil's Bowl in Fair Haven VT., winning in both Class I and Class II!
He raced to a first place win with his Mod II Cat at the prestigious Schaffer Open Modified race in 1970, winning the Schaffer's Cup!
Steve qualified for the first USSA Snowmobile World Series in Rhinelander, WI!
Driving the race of his life at the 1971 Lancaster Grand Prix, Steve won overall in Mod II, having his name engraved on the famous Kilkenny Cup!
Steve finished first in Mod I and Mod II, winning overall points to take home the Governor's Cup at the Massachusetts State Championship! Steve also grabbed a first and second at the Paul Bunyan Open in Bangor, ME. two years running!
Steve Fenoff had won a countless number of other races, both sanctioned and non-sanctioned events during his career, making him one of the State of Vermont's all time top snowmobile racers of the Golden Era!
SAVE THE DATE:
The 2021 Inductee Ceremony will be held Saturday September 11, 2021 at 1:30 pm