Inductees to The Eastern Snowmobile Racing Hall of Fame Archives
2020 Inductees: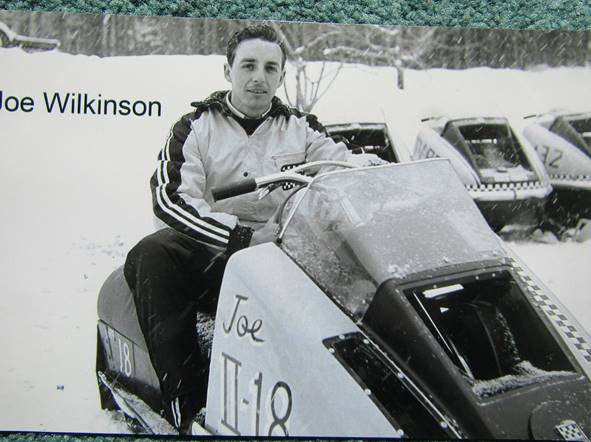 Joe Wilkinson
Joe Wilkinson began racing Ski-doo for the Tri-State Power Sled Team from Lee MA, from 1966 to 1973. Joe cleaned up at the 1969 Berkshire Hills Championship by taking first place in Stock "B" Stock "C" and Mod I!
He grabbed first place wins in Stock "B" Stock "C" ModI and Mod II at the 1969 Massachusetts State Championship! Joe was the overall Stock winner at the 1970 Massachusetts State Championship Wilkinson went on a tear in New York State in 1970, by taking three firsts and one second at four different events!
1971 was no different as he took several first places in New York and Connecticut! In 1972, Joe's Blizzards were hard to beat! He took two first places at the Lancaster Grand Prix, winning the coveted Kilkenny Cup!
Joe took second place in Mod II at the World Series at Ironwood, MI and was second in USSA points in Mod II for the season! Joe's Mod II sled for 1973 took first at Bangor ME, at Northampton MA and he won the Pennsylvania State Championship! Joe Wilkinson always wore a gold bib with the #5 gold bib being his highest!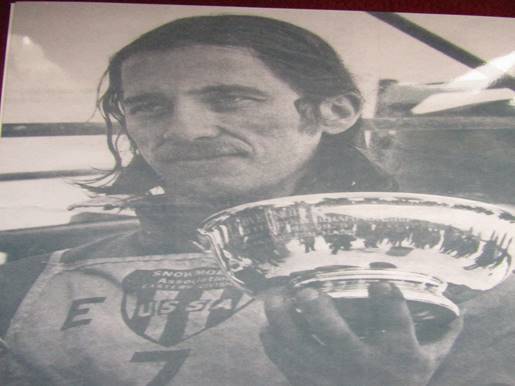 Roger Poulin
Roger Poulin began racing in 1967 on a 340 ss Ski-doo displaying an early talent for going fast! He jumped to a big 669 Ski-doo for 1969 always placing in the top five at every event he entered! Roger swept all four events at Bethel Vermont in 1970 taking first places in the oval, drags, cross country and slalom! In 1971, Team Rodco made a good choice when offering Roger a chance to race Arctic Cats. Besides winning many smaller races He grabbed two first place wins in Mod II and Mod III at one of the premier NH events, the Bourbon Cup at Laconia! Changing to Polaris in 1972, Roger was unbeatable in "C" Stock and Mod IV at every race he entered plus grabbing many 1st and 2nd place finishes in Mod I and Mod V! Roger sometimes raced four different classes in one day! He returned to Rodco Cats for 1973 and continued his winning ways by taking two firsts at Ludlow,VT in Mod III and the open class, but it was at the New Hampshire State Championship in Wolfboro where he got his name on the Big Cup, becoming top point Champion! In 1974 and '75 Poulin won back to back Mass State Championship titles and came away with the #7 Bib in USSA racing! He was invited to the Snowmobile World Series at Eagle River WI, in 1974 where after holding the lead in the early going he blew a clutch!. Roger worked as tech adviser for Rodco and sponsored many local races near his home town of Randolph, VT. in April of 1976, at 25 years old, Roger Poulin was diagnosed with cancer, cutting short his incredible racing career of 60 top wins in only eight years of racing! it was however for Mr. Poulin just another win!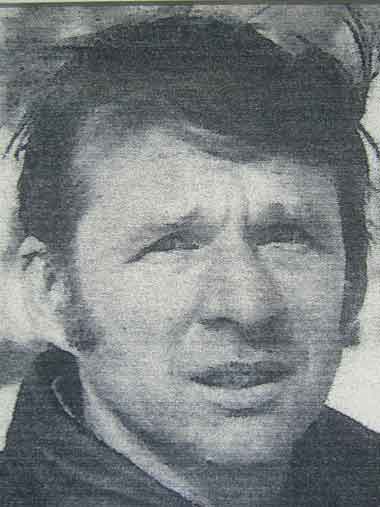 George Gordon
George, during his first year in competition, earned the fourth lowest bib number for stock classes, was the season's high point winner in "B" Stock and second high point winner in "A" Stock!
He dominated every class he entered at the 1974 New England Snowmobile Open in Greenville Maine, winning all first place finishes in "A", "B" and "C" Stock! George won first place in "B" Stock at the 1974 World Series in Eagle River WI. During his second race in the 1974/75 season George was injured in a crash, ending his season.
In his first race back in 1975, he won three firsts and a second at Jackman Maine! For the next three years straight, George enjoyed a perfect attendance record by never missing one single race! George had garnered over 75 trophies in just the first three years of racing, attaining the #2 Gold bib!
His impeccable gentleman like conduct both on and off the track earned him the, "New England's Sportsman of the Year" award for 1978! George grabbed three firsts, three seconds and a third at the inaugural Granite State Open Championships in Berlin, New Hampshire in 1979! George worked tirelessly to improve racing, both as a member of the USSA New England Board of Directors and as chairman of the safety committee.
Ted Winot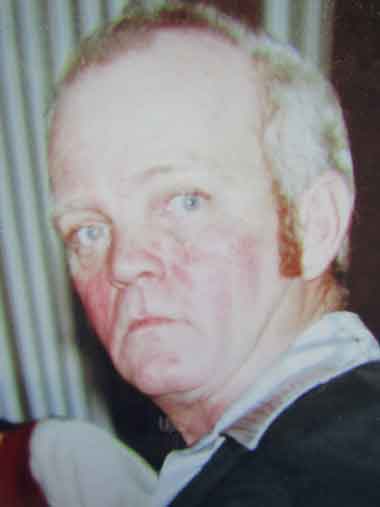 The late Ted Winot was a long time USSA Official, he was our Flagman for all Major New England Snowmobile Championship events and a tireless promoter of the sport of snowmobiling and snowmobile racing. Ted began his flagging career in stock car racing, during the early 1960's. In 1966 he was invited to flag at the Lancaster Grand Prix and never looked back, until he flagged his last snowmobile race at Whitefield, NH, in 1984!
His flags, made for him by his wife Doris were treated like gold. Each one displayed in a certain order and when the event ended, were folded carefully and particularly.
Ted's career as a USSA official and chief starter took him to the most prestigious racing events in the eastern division of the United States Snowmobile Association, including several Maine SnoPro events!
Ted's fairness as a flagman earned him the utmost respect from both the competitors and spectators alike! Whenever anyone who has ever passed under one of his checkered flags gathers in conversation and Ted Winot's name comes up, along each story told, there are many accompanied smiles!
He was a Yamaha representative, from 1969 to his retirement. A job he took very seriously, treating his many dealers more like family than business associates, often going above and beyond for them!
Paul Lamontagne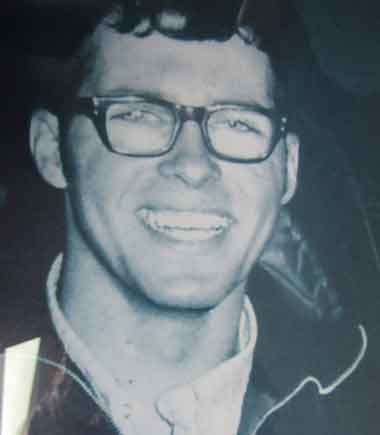 Paul began racing snowmobiles in 1969 for Rupp Distributor, "The Harris Company," from Portland Maine. He won in both the cross country and Mod I at the "Lake's Region Open" in Wolfboro, New Hampshire and won first place in Mod III at Berlin, New Hampshire in 1969! He received full sponsorship from "Bardahl Oil Company" for the 1970 season racing Rupp snowmobiles! At the 1970 "Maine State Championship," he won first place in both the cross country and in Mod IV oval competition!
Paul broke through the "Timberland Machines Inc.," sea of yellow by winning in Mod III with his Rupp at the 1970 "Paul Bunyan Open" in Bangor, Maine! At the 1970 "Lancaster Grand Prix" he took first place in the cross country and first place in Mod II !
He grabbed first place wins in the 400 Stock Class and in Mod II at the 1970 "Pennsylvania State Championship!" Paul not only began racing Chaparrals for "Nelson and Small Company" from Portland Maine in 1971, but helped to set up over 30 new dealers throughout New England! In 1974 Mercury shipped him two brand new Sno-Twisters. He went undefeated in both classes and was a shoe-in for the World Series, but was involved in a horrific crash at Boonville, New York, breaking both legs, an arm and needing multiple skin graphs!
Paul came roaring back in 1975 winning five out of six races at the season's first event in Jackman Maine against hundreds of top New England drivers! He won most points and the Championship! With nothing more to prove, Paul Lamontagne retired at years end.
Tom Peters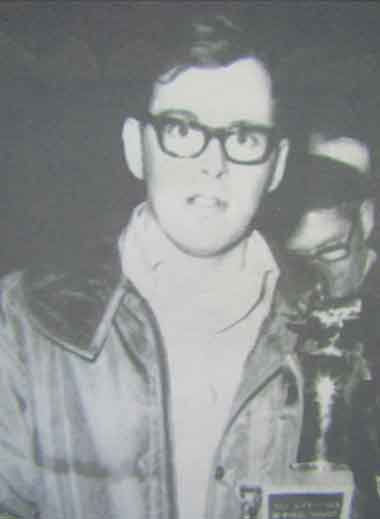 Tom was a small town independent driver who raced entirely within the borders of the State of Maine during his five plus years of professional snowmobile racing! He rode to a third place finish in cross country at Mapleton aboard a 1966 370 twin cylinder Ski-doo and to a first place finish in cross country in the Class "C" division at Island Falls in 1968!
Tom competed with the best eastern drivers at the 1970 "Paul Bunyan Open" taking second in the 650 Class and as eventual winner Cal Reynolds told later, "Tom Peters gave me the race of my life!"
Tom raced to a first in Class "A," a first in Class "D" and a second in the Open Class, at Ellsworth in 1970! He won both Mod III and Mod IV in the speed ovals, plus first place in the Mod IV Drag Race at Limestone, in 1971!
Tom won first place in both Mod I and Mod II at Houlton and captured the prestigious, "Buckingham Trophy" at the "Maine Maritime Snowmobile Championships," in 1972!
Coming out of retirement in 1976, he won another cross country race in Presque Isle against much younger riders! Tom Peters was recognized for his achievements and is the only snowmobile racer in the State of Maine's history to be inducted in 2018, into the "Maine Motorsports Hall of Fame!"
Judy Rinaldi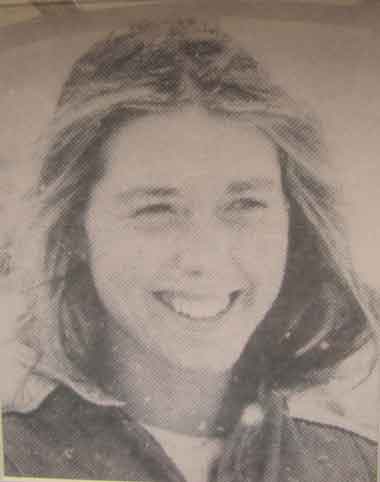 Judy began her racing career in 1973 and by 1980, she was considered by most, to be the best woman racer in North America! When she was only 17, she set the Women's Land Speed Record for snowmobiles at 72.4 mph and nearly set the men's record of 94 mph but blew a piston 20 feet from the finish line!
Racing Rupp sleds from her father's dealership, Judy won 10 Snowmobile World Series Championships! She was the youngest woman to win the title and after her ninth Championship, became the first person, man or woman to win nine titles!
From Warners New York she also drove Mercury, Sno-jet, Arctic Cat and Ski-doo sleds.On the very same day in 1980 that our USA Olympic Hockey Team beat the Soviet Union to advance to the Gold Medal round, Judy Rinaldi won the World Series of Snowmobiling in Waldheim, Saskatchewan, Canada!
2019 Inductees: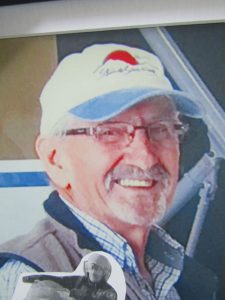 Claude Hebert (Racer/Promoter) showed exceptional racing talent in the early 1960's which was noticed by the local Colebrook NH Moto-ski dealer and was hired as their driver. He soon caught the eye of Moto-ski distributor Rockwell Inc., for whom he not only raced, but soon becoming their New England sales manager. Claude also worked closely with the Moto-ski factory on engine development and rule requirements for racing. He played a key role in product testing and development along with committing to full racing schedules each season that contributed greatly to Moto-ski's success. When Rockwell ceased as a snowmobile distributor, Claude accepted the job as New England regional manager for Snow-jet. now owned by Kawasaki Motors. He was soon promoted as National/International sales manager and moved to Grand Rapids Mi., where he was involved in product testing and product development and was involved in the development and promotion of the T. O. C. Tournament of Champions!
But it was on an icy Sunday morning at the 1969 Lancaster Grand Prix that made Claude Hebert a household name in northern New Hampshire and helped to sell more tickets the following year than any major add campaign. Driving a 634 Moto-ski,Claude tangled with an Arctic Cat racer high in turn one and delivered to the snowmobile racing world the first real glimpse of the element of danger to this new sport and will always be remembered as, "The guy who cut of a telephone pole!" The pole came smashing down across the track, wires and all! Hebert was rushed to the hospital, found to be okay and he returned to finish racing that afternoon!
He didn't know it then, but this was his first gig at promoting. The following year at Lancaster, Team Arctic's big race trailer had to be escorted by a State Police cruiser from town to the fair grounds on the left hand side of the road because the traffic was backed up for a mile and a half!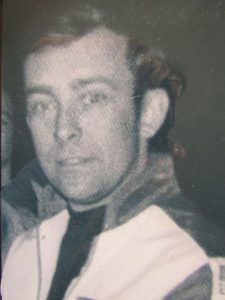 Ralph "JR" Tozier (Racer) began racing in 1967, retiring 13 years later in 1980. After soundly beating Ski-doo distributor, racing juggernaut Timberland Machines, JR was approached by team Captain Bob Fortin, who demanded that he begin racing for them! Wearing Gold bibs number #2, #7, #10, and #15 during his career JR had won a conservative estimate of 200 first, second and third place trophies. He set track speed records both at Jackman and Scarborough Maine, which held for 10 years and 8 years respectively! He was a member of both the USSA drivers committee and the USSA board of directors for a number of years.
Tozier was well known as a very tough competitor, competing at six World Series, but bad luck each time kept him out of the winner's circle, taking a couple of thirds and a couple of fifth place finishes.
During the 1976 Lancaster Grand Prix, JR not only won the Kilkenny Cup in Mod Stock II against a huge field of hot Mercury and Yamaha racers, but grabbed second place with his Mercury SnoTwister in Mod II behind none other than Gilles Villeneuve, on his built from scratch, revolutionary IFS Ski-roule!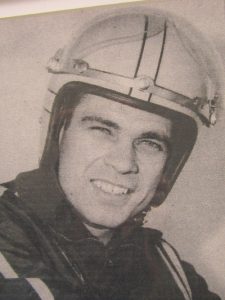 The late Great Bob Fortin, Captain of the famed New England racing juggernaut, Ski-doo distributor Timberland Machines, Inc., began racing in 1964. His first race, the Lancaster Grand Prix and in 1966, became the second person to have his name engraved on the now famous Kilkenny Cup. He also won the Maine State Championship in 1966 taking three firsts and two seconds. In front of a standing room only home town crowd, Fortin set a world jump record of 67 feet 6 inches at the 1967 Grand Prix! He won the 1969 New Hampshire State Championship in Wolfboro. In 1970, Bob won the Balsam's Cup, a Kilkenny Cup, Vermont's Essex Grand Prix, both Mod I and Mod II at Bangor and was nearly unbeatable in these classes during both 1970 and 1971 seasons. Wearing Gold bibs #2 and #3 Bob Fortin was a stickler for perfection and is widely regarded as the best New England Ski-doo racer of his generation!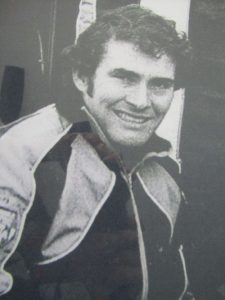 Ron Hall began racing in 1970 at local upstate New York tracks. In 1973, Ron started racing Rupps for the legendary "Team Abold" and later switching to Arctic Cats. He is still the only driver to win the coveted Adirondack Cup twice! Ron took first place in Mod III at the 1975 World Series and was voted 1975 Driver of the Year! Wearing Gold bibs #1, #3, #4, #8, and #22, he still holds the record for most USSA points in one season and still holds the record for 15 straight feature wins in Mod I !
In 1977, while racing in five different classes, Ron took 22 first place, 12 second place 7 third place and 7 fourth place finishes! Ironically, in his first year of racing stock, he broke a spindle, crashing into the wall at Eganville Ontario Canada on February 5th 1977 ending his amazing career and left the sport with over 150 first second and third place trophies in just seven years of racing!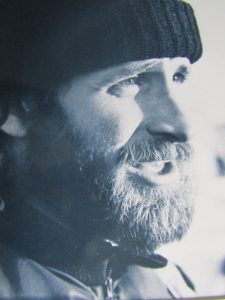 Herb Yancey (Racer) raced an astonishing 30 years, from 1964 until 1994! He wore Gold bibs #2, #3, #7 and #20 during his career! Herb began racing in 1975 for "Team Abold" which became the most successful team in the history of eastern racing! In 1974, Herb became the first independent driver to win in SnoPro when he took first place in the 650 class at the World Series in Eagle River WI! In 1975 he won a Kilkenny Cup at Lancaster in Mod II and also won the 440 class in the 1975 PDC "Professional Driver's Circuit" at Peterborough, Ontario both days! Counting the '74 win, Herb has won six World Series events: Three first places in 1977 at Weedsport, NY; Won two in 1978 at West Yellowstone MT; and was voted "Star of the Series!" Out of 99 races he entered in 1977, Herb won 77 of them! Herb won the coveted Adirondack Cup in 1978 and became "Driver of the Year" in 1978! In all, Herb Yancey garnered an amazing number of trophies, estimated to be between 1200 and 1500 during his racing career! His record as an independent non-factory snowmobile racer is unmatched by anyone's standard and may never be surpassed.
The 2018 Inductees: Bruce Beaurivage; Lewis Lunn; Calvin Reynolds; Edward Stabb; Kenneth Young.
2017 Inductees to The Eastern Snowmobile Racing Hall of Fame

The 2017 inductees: Bob Clark, (Promoter) from Barre, VT. – Bruce Dunham, (Racer) from Avon, ME., – Bob Martin, (Racer) from Lancaster, NH., – Conrad Rollins (Racer) from Abbot, ME.
SAVE THE DATE:
2020 Induction Ceremony – May 16, 2020 at 1:30 pm